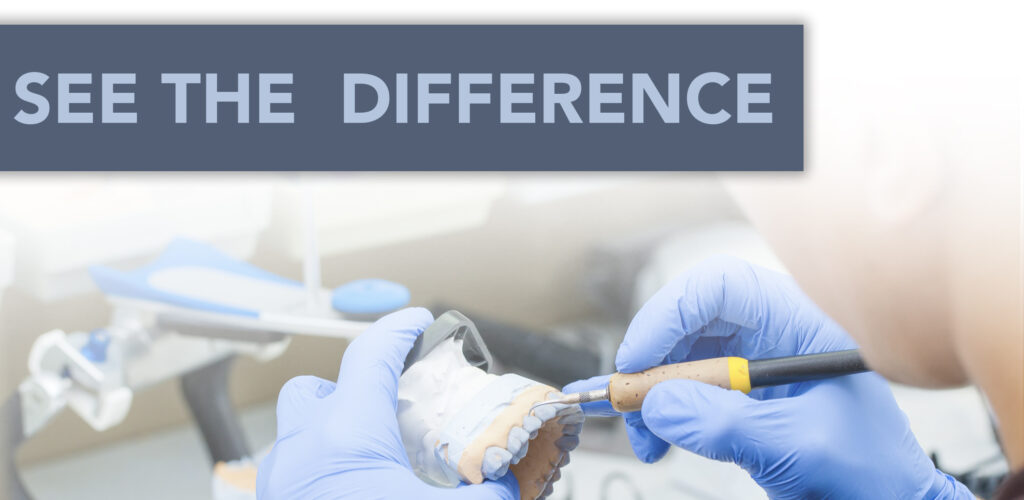 Thank you for your interest in Vision Dental Lab.
We strive to work with our clinicians to provide the best quality, service, and value for the clinician and their patients.
Click below to learn about what makes us stand out.
Quality
Vision Dental Lab provides only top-shelf name-brand materials and equipment are used in fabrication. All work is performed under high-powered stereo microscopes. All alloys are American-made and exceed all FDA and ADA standards.
Service
Vision Dental Lab has a no-charge rush service. All work is guaranteed 100% for life. There is no charge for custom in-lab shade taking with our VITA Easyshade, with optional digital photography.
Value
Vision Dental Lab has no prep fees, miscellaneous, or delivery charges. Clients receive monthly coupons for future cases. We offer a very competitive fee schedule. Call or email us for a fee schedule.
 

WHAT OUR CLIENTS ARE SAYING ABOUT VISION DENTAL LAB:

"Jack, we feel the communication and turnaround time is exceptional. We love you guys! Couldn't work with a better group of people."

Dr. Stephen Fenstemaker - Louisville, OH

 

 

WHAT OUR CLIENTS ARE SAYING ABOUT VISION DENTAL LAB:

"Great job. Very impressed. I love the short seat appointments! Keep up the good work."

-Dr. Mica Bartels - Munroe Falls, OH

 

 

WHAT OUR CLIENTS ARE SAYING ABOUT VISION DENTAL LAB:

"They are our favorite lab and can't imagine how they could improve. We trust our patients' restorations to Vision, and we are never disappointed. Great attention to detail and very good prices."

Dr. Edward Denholm - Cuyahoga Falls, OH

 

 

WHAT OUR CLIENTS ARE SAYING ABOUT VISION DENTAL LAB:

"On a scale of 1 to 10, Jack's quality, service, and turnaround all rate a perfect 10! Integrity is phenomenal and fees are great."

Dr. Stefanie Cain - Canton, OH